This article provides information on Hazards and how to record a Hazard on the Forsite app.
App versions:

You can record a site Hazard directly through the App

By selecting the icon on the main page, you will open a form to fill out the details of the site Hazard.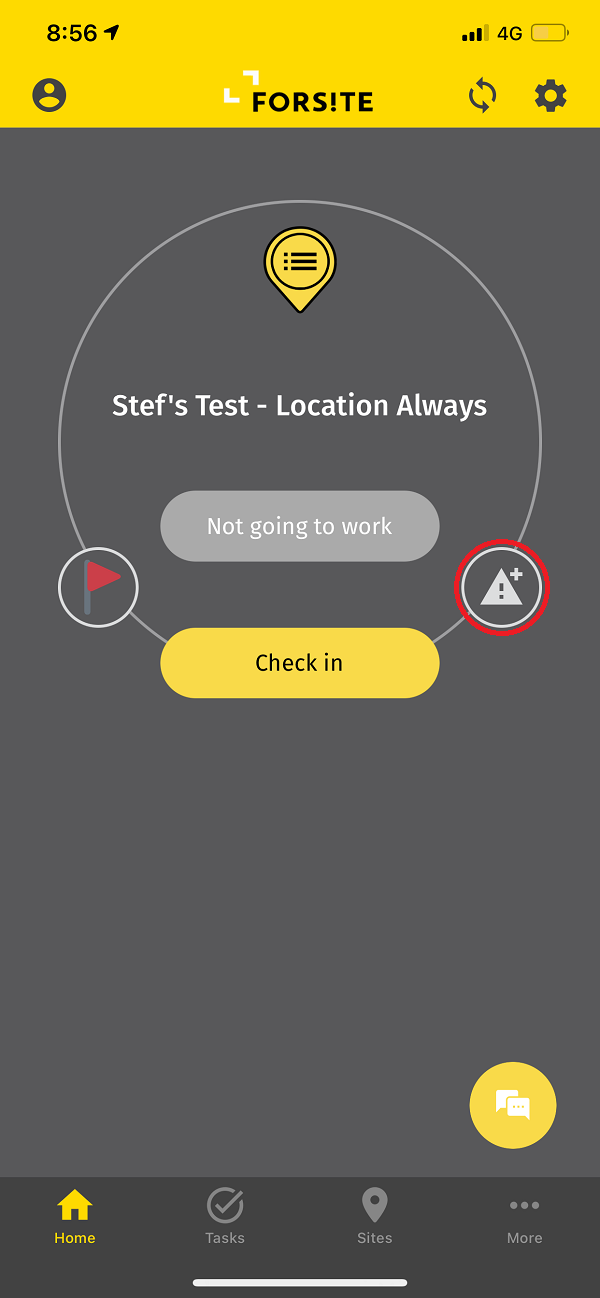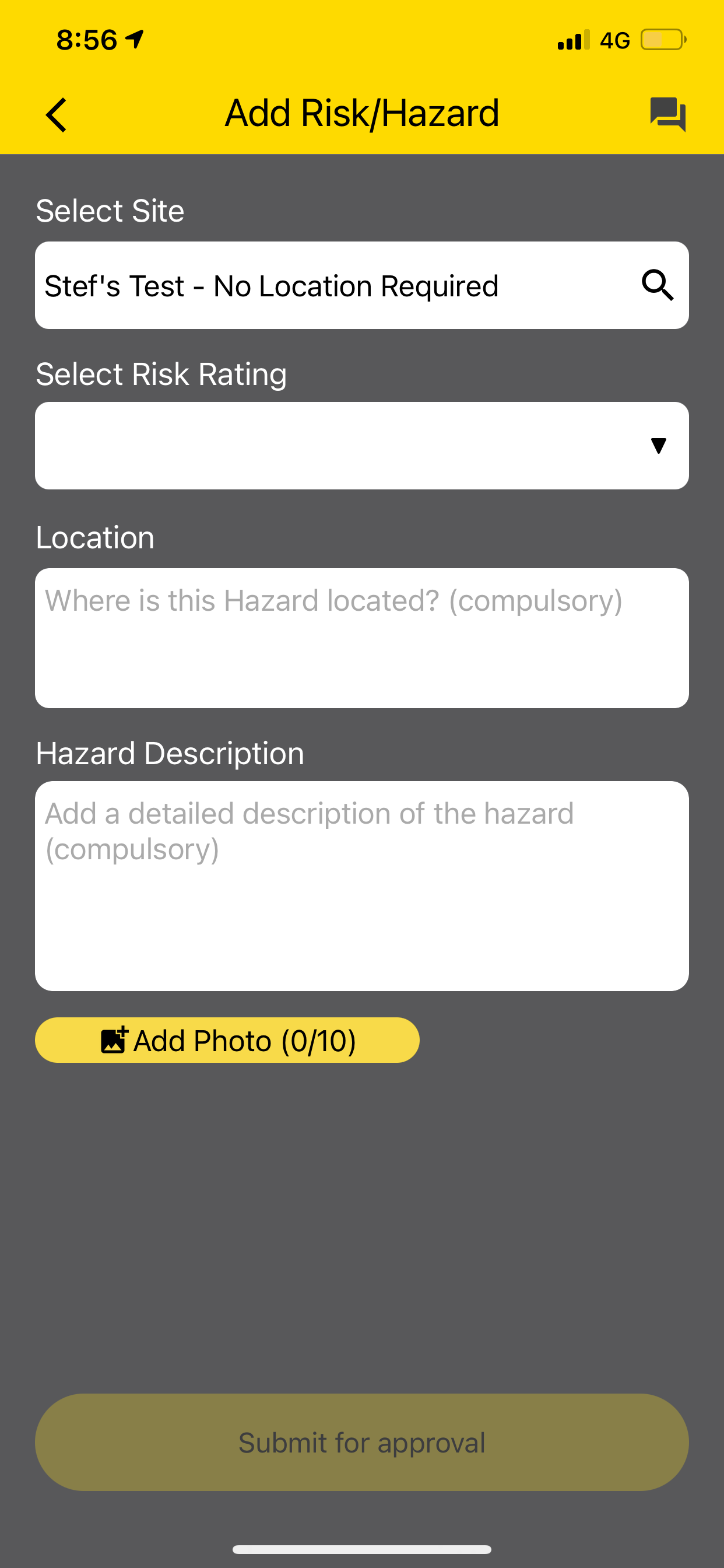 Once you have filled in the details of the Hazard, you can submit this directly to your Site Admin.

Using the More Screen

You can also record a Hazard through the 'More' section. This will then give you the option to 'Add Hazard'