This article provides a step by step process on how to Check In and Check Out of a site
App versions:
iOS: 5.1.2
Android: 5.1.2
Check in screen

Select the site you would like to check into from the sites list.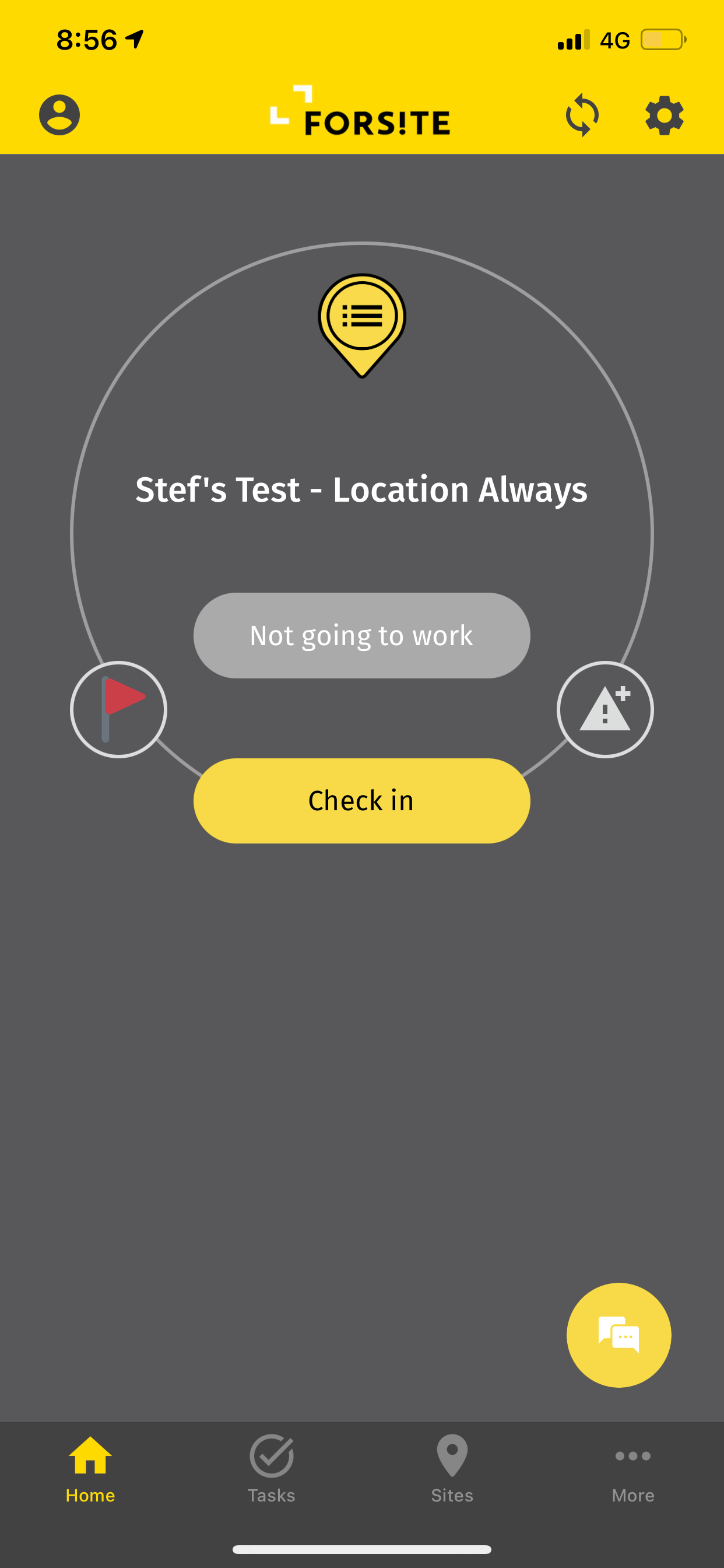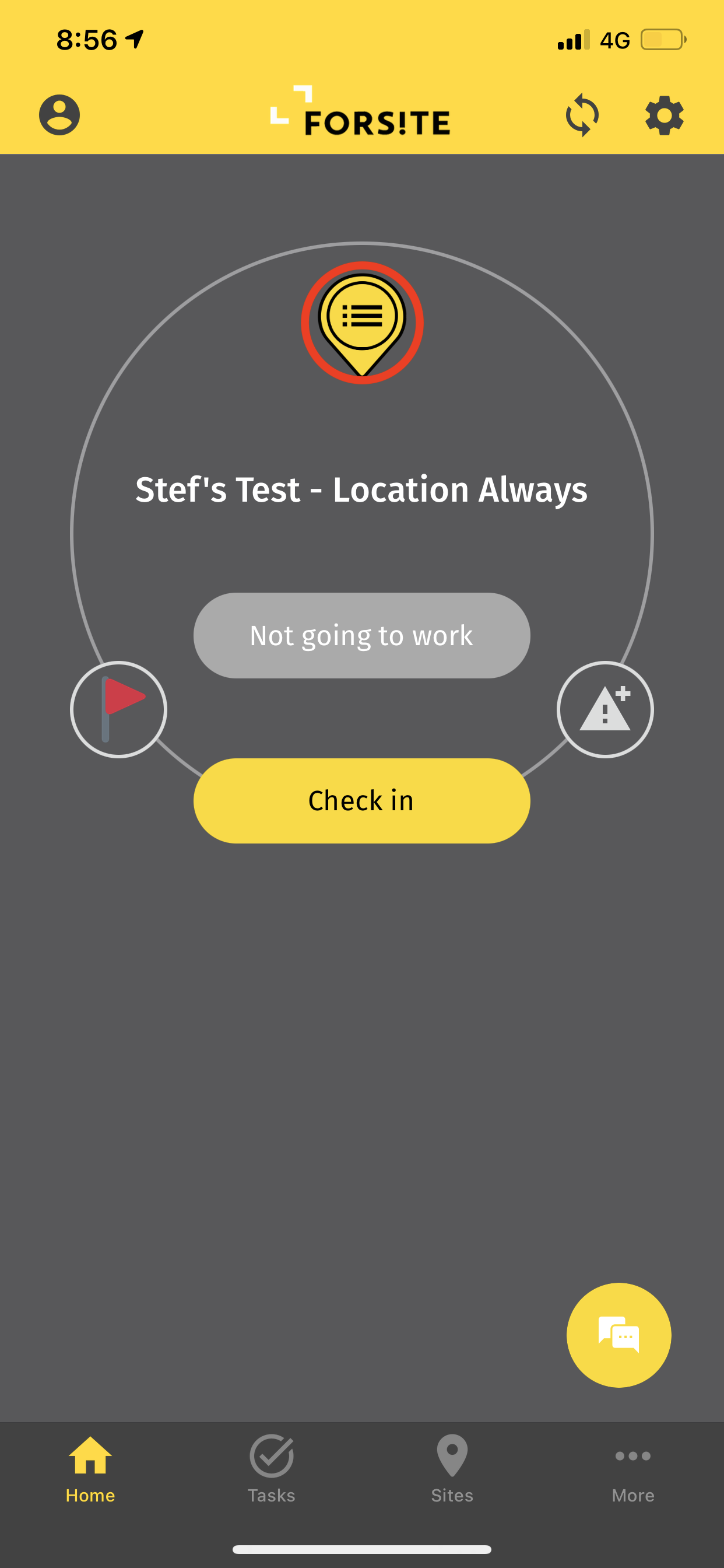 High Risk Information

Some sites will have important safety information, for example, Covid-19 Disclosures, Asbestos reports or other relevant information.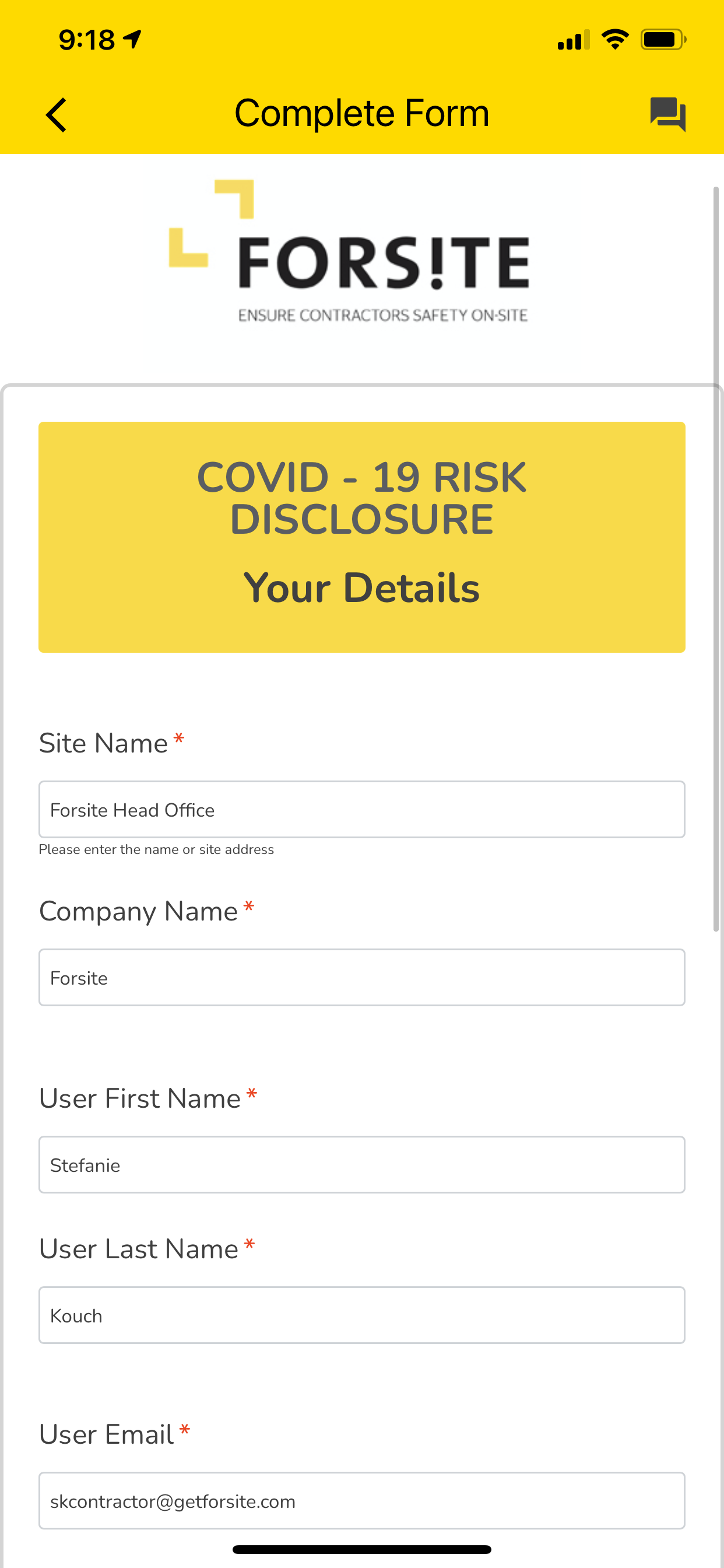 Site Hazard Register
Each site will display a Hazard Register when added. Anyone going onto site will need to acknowledge and accept before completing their check in.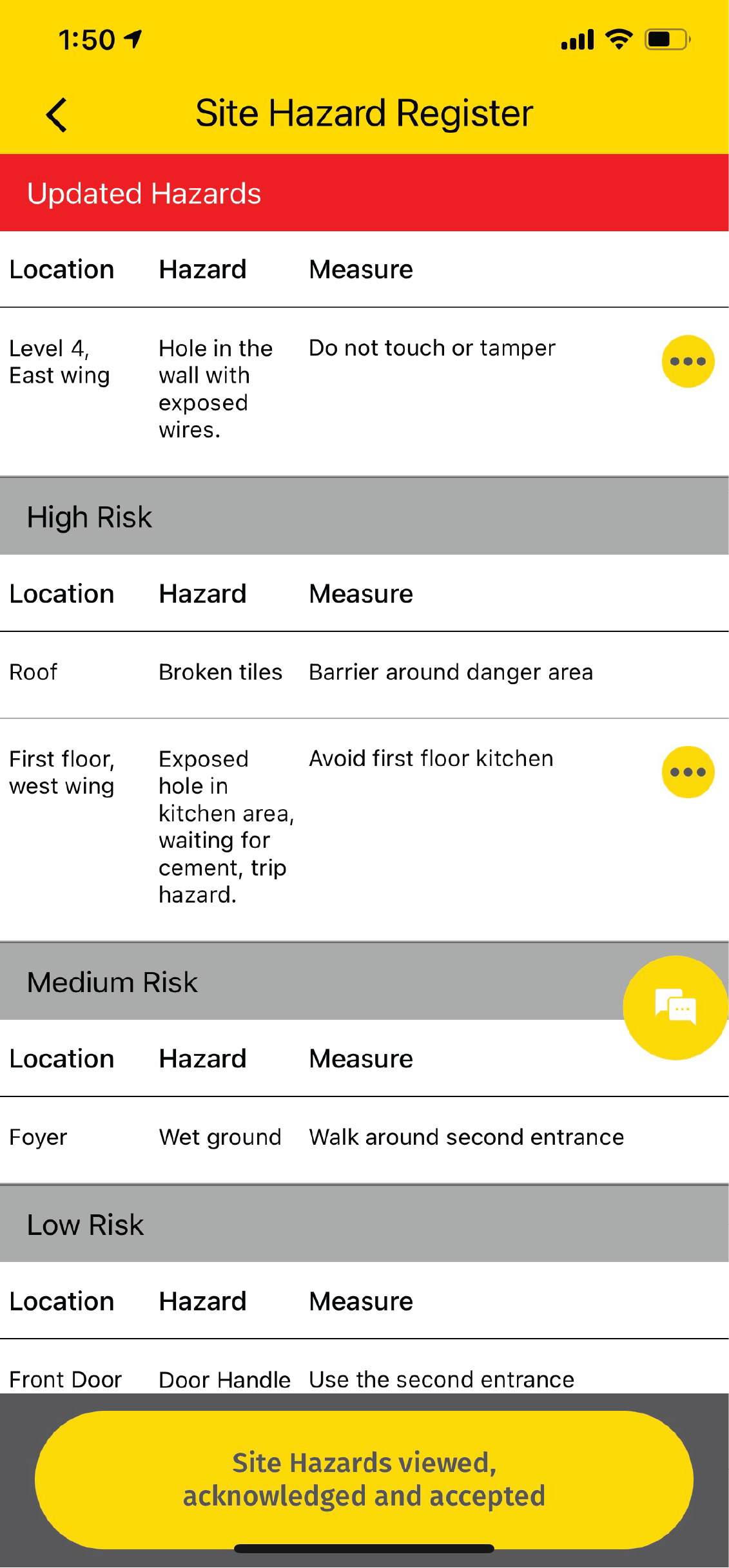 Time onsite
Each time you check in you will be required to allocate time to how long you will be onsite. Each site has a pre-set time, however users can modify this to suit.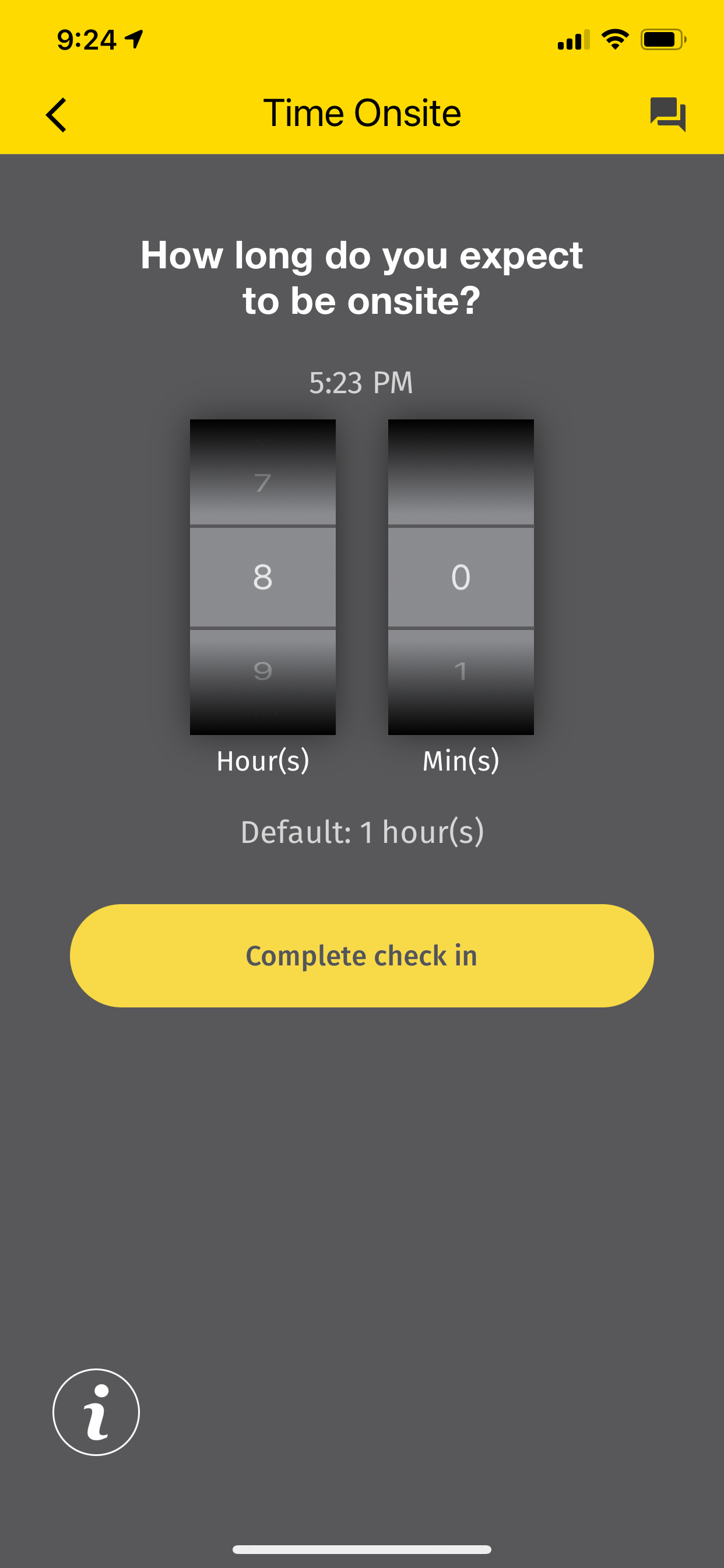 You have successfully checked in!
After completing all the steps above, you would have now successfully checked in!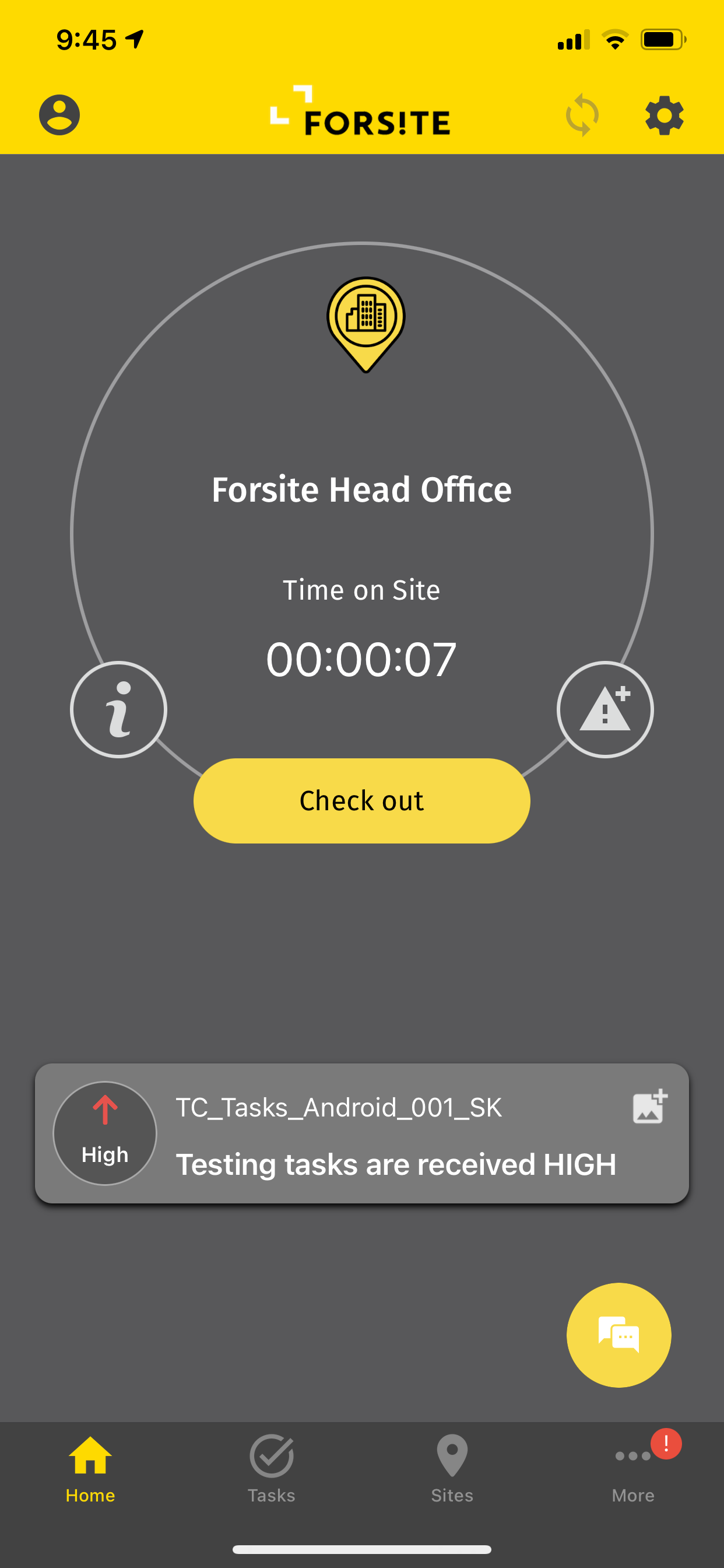 Checking out
In order to check out, either manually select 'Check out', or let the app check you out automatically as you leave the premises.
If you find yourself onsite for a longer period of time, you can also manually extend your time when prompted.