What are Hazards?

Hazards are dangers that can be present on Site that need to be communicated to everyone that Checks In. Through the Portal, you can manage what is seen on the App.

How to Manage Hazards

You can access Hazards through the Portal by hovering over Sites and selecting Hazards, or there will be a red bell icon in the top right-hand corner.



The Hazards list will show you all current and pending Hazards. New Hazards will always appear at the top of the list. A Hazard needs to be registered as In Progress or Notified to appear in the Hazard Register.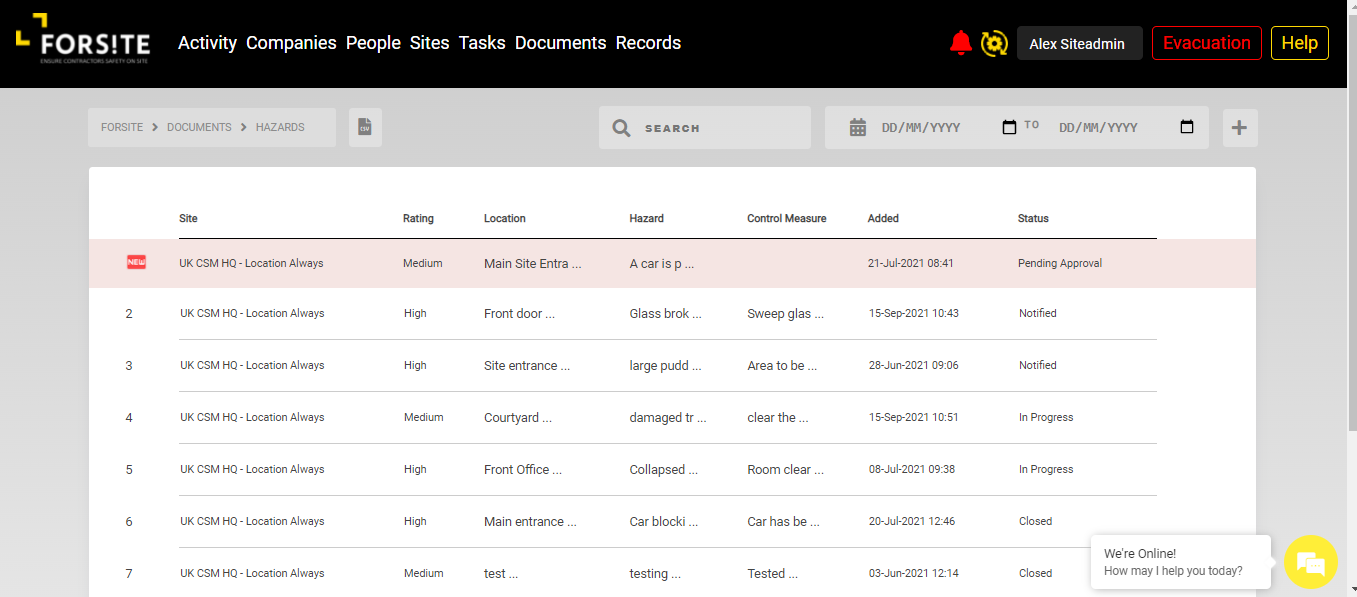 You can then Edit an existing Hazard, or Create a new one by clicking the plus button in the top right-hand corner.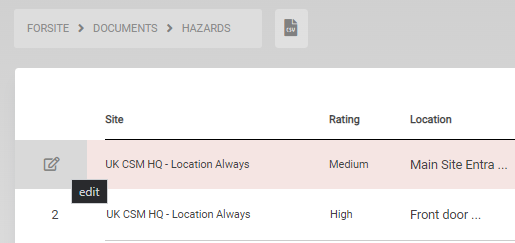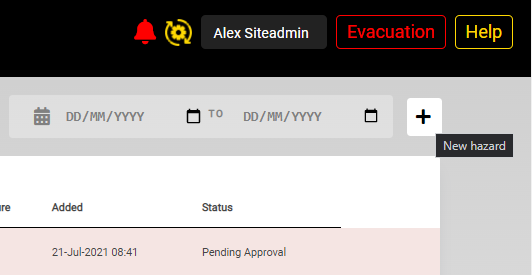 These options will open up the form and allow you to fill in the details of the Hazard.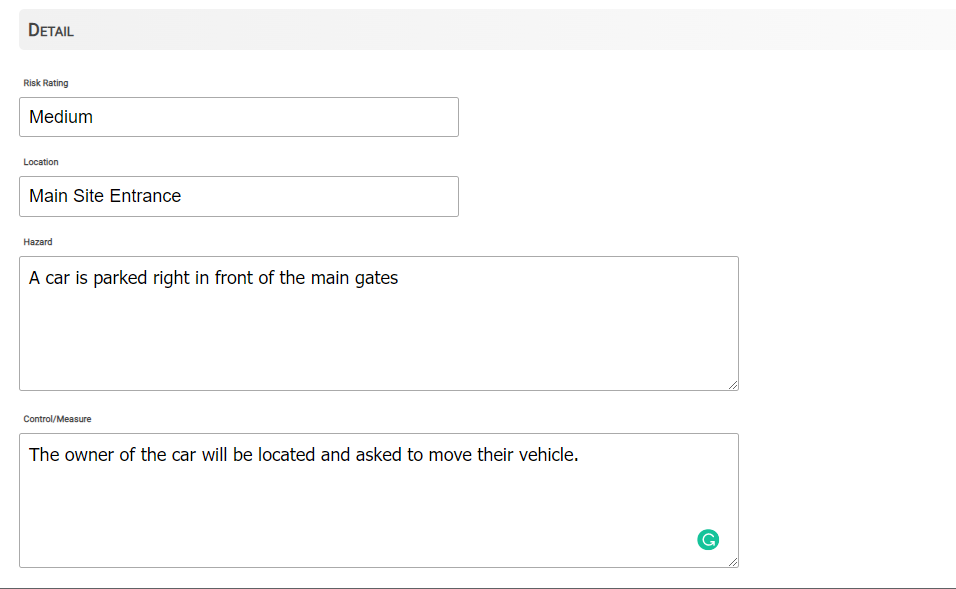 Then you can update the Status and add the Hazard to the Site it is related to. If you are creating a new Hazard, yo can also add photos to add extra context to the Hazard

Once you have Saved the Hazard it will appear on the Site Hazard Register.