Managing Hazards Through the Forsite Portal
Managing Hazards

You can manage hazards on site directly through the Forsite Portal. It will show you the list of all of the hazards that have been recorded on sites well as how they were dealt with and the current status of the hazard.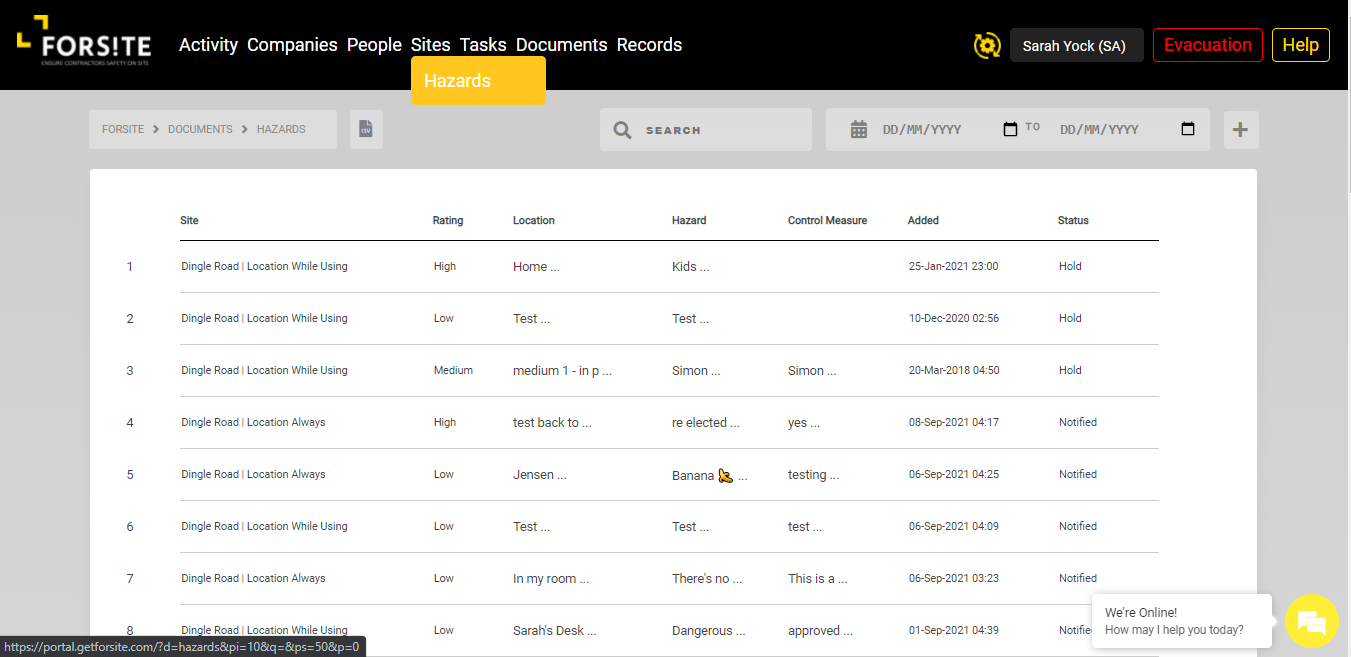 You can 'Add Hazards' through the portal to update users on site


This will open a simple form to gather the important information of the Hazard and the site the Hazard relates to.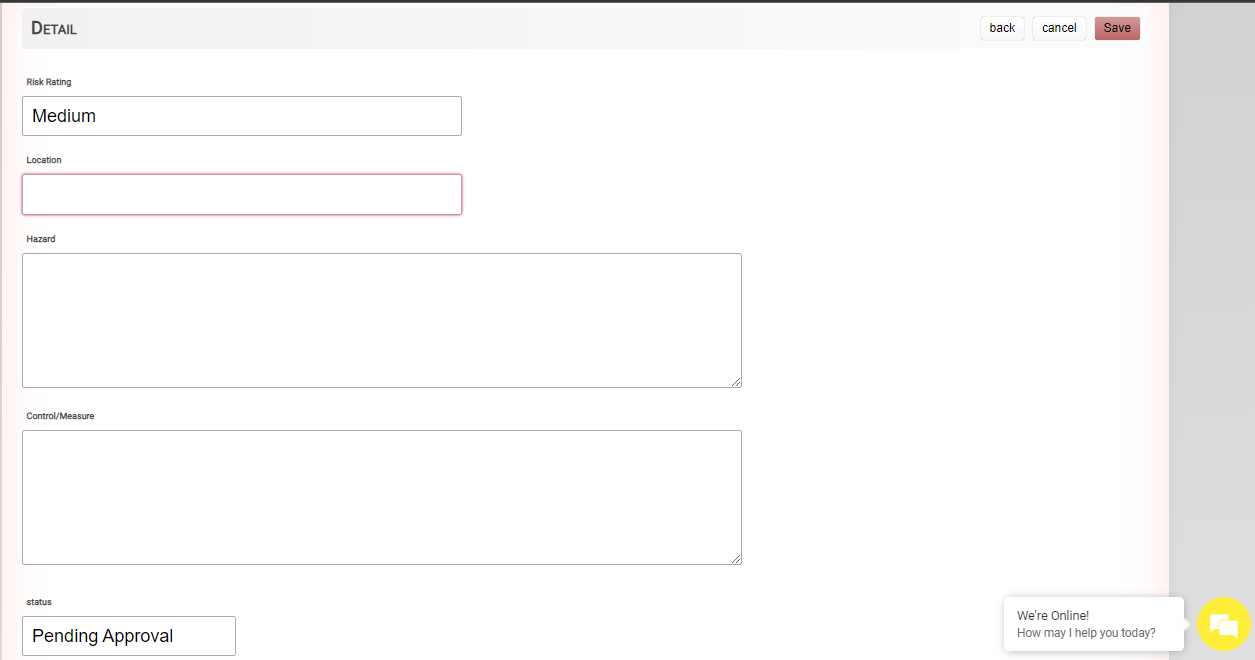 *The Status needs to be 'Notified' or 'In Progress' to be available on the Hazard Register within the Forsite App*
You can 'Edit' a hazard at any time to update the status, or the details, of the Hazard itself.


Related Articles

Forsite Customer Portal

Forsite Customer Portal Click here to access our customer portal! Added 16.09.20 The Activity Feed The Activity Feed shows you on site activity. Fun fact: Hover over User's photos to help you identify who is on site! The Activity Feed Understand ...

Can I use the Forsite Portal?

So who gets to use our Portal? Site Administrators and Service Providers - yes you, you've got access to everything, our Portal and App. This means you can access our online training, view attendance/induction/documentation records/registered user ...

Notifying Site Admins of New Risks/Hazards Raised via the Forsite App

Click here to download this article Need more help or have any further questions? Chat to us via live chat or email on @ customersupport@getforsite.com

How to record and update a Hazard

What are Hazards? Hazards are dangers that can be present on Site that need to be communicated to everyone that Checks In. Through the Portal, you can manage what is seen on the App. How to Manage Hazards You can access Hazards through the Portal by ...

The Forsite Activity Flow

Forsite Activity Flow Need more help or have any further questions? Chat to us via live chat or email on @ customersupport@getforsite.com