Tasks: How to pick up a Task?

This article provides information on Tasks and how to pick up a Task on the Forsite app.
App versions:

What are Tasks?

A Task is a job that needs to be completed within a defined period of time set by a Site Admin or Service Provider.
How to pick up a Task?
There are two ways a user can pick up tasks:

1) Via the Tasks menu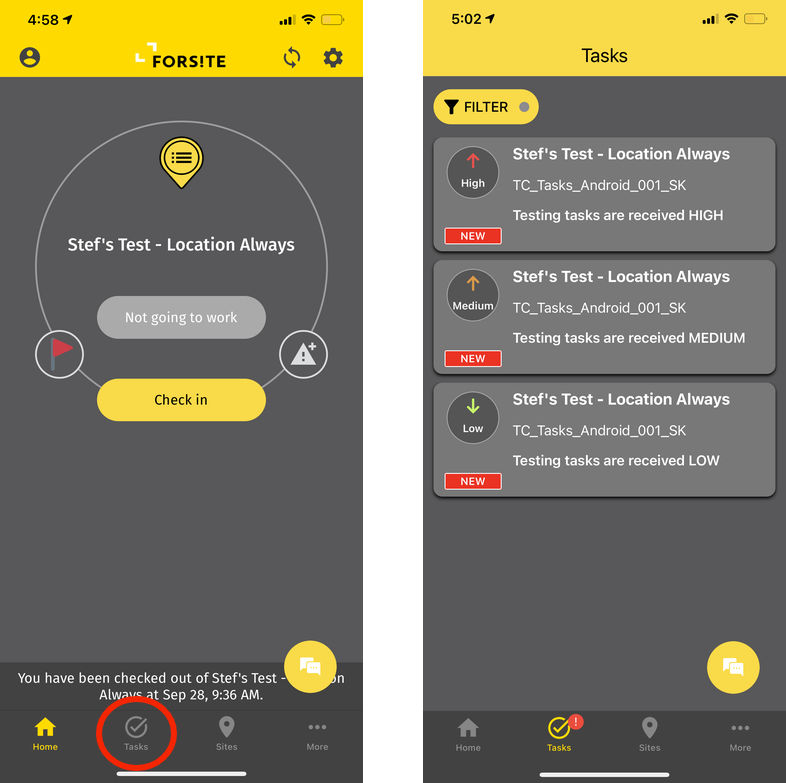 This will show a list of Tasks available to the user




2) During the check in process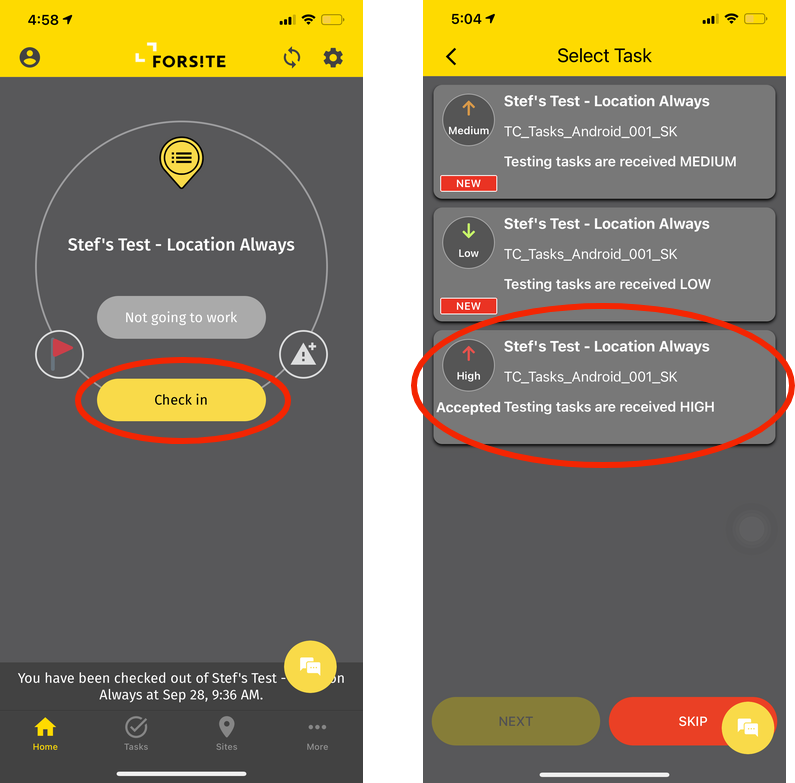 Users are able to select the Task they are working on before checking in
Task Details

Selecting a Task will open up the details for users to review.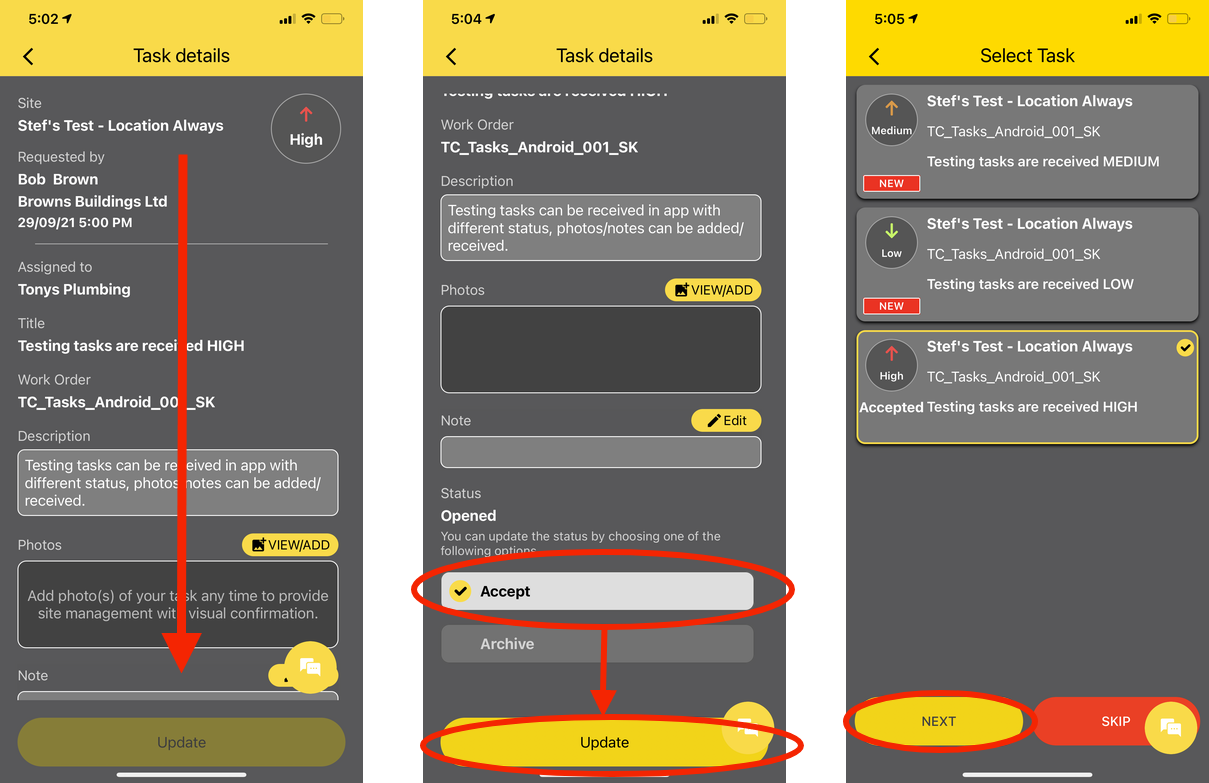 Scroll down to view all the information and to accept or archive the Task
Upon selecting a Task, users will continue with the standard check in process. Once they have successfully checked in the Task will appear on the check in screen.

Completing Tasks

Once a user is ready to check out they can select 3 options:

Will be continued later

Yes- add photo/s

Yes- without photo/s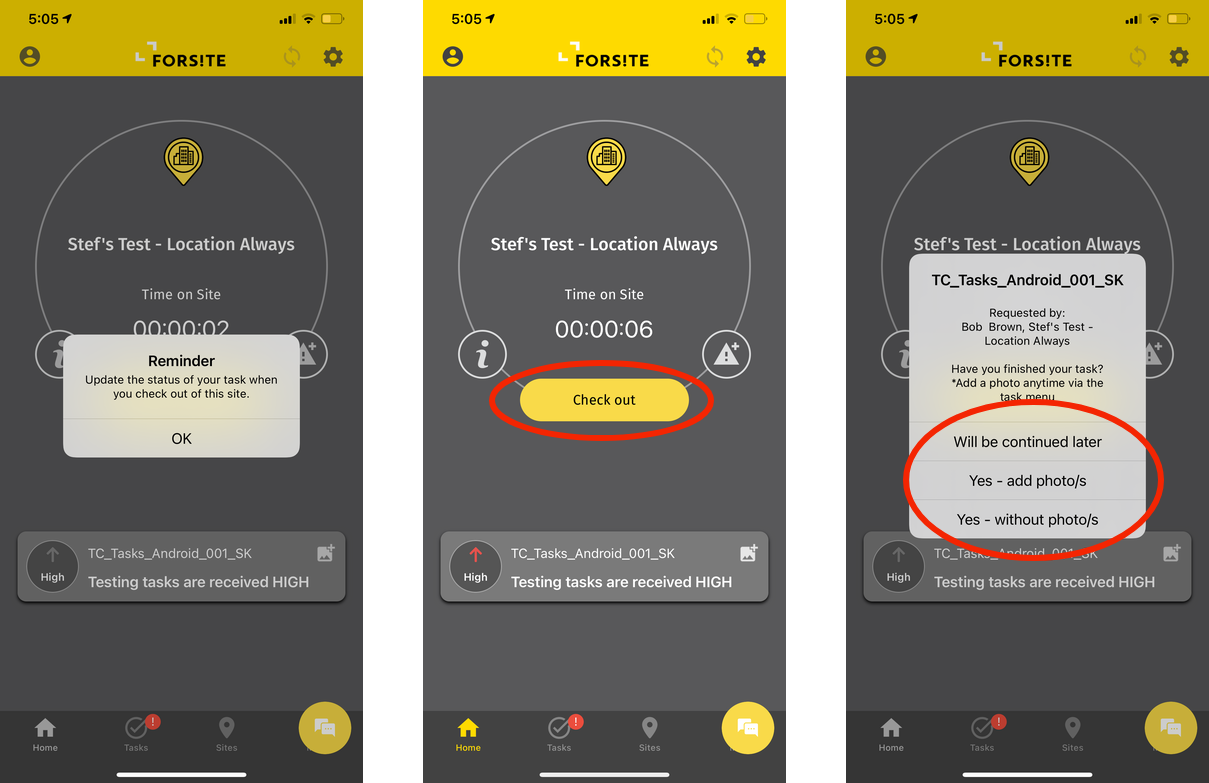 How to update a Task?

Users can update their Task progress or add photos and notes at any time.

Onsite - Users can update their Task by selecting the Task on their check in screen or going to the Task menu.

Off site - Users can update their Task by going to the Task.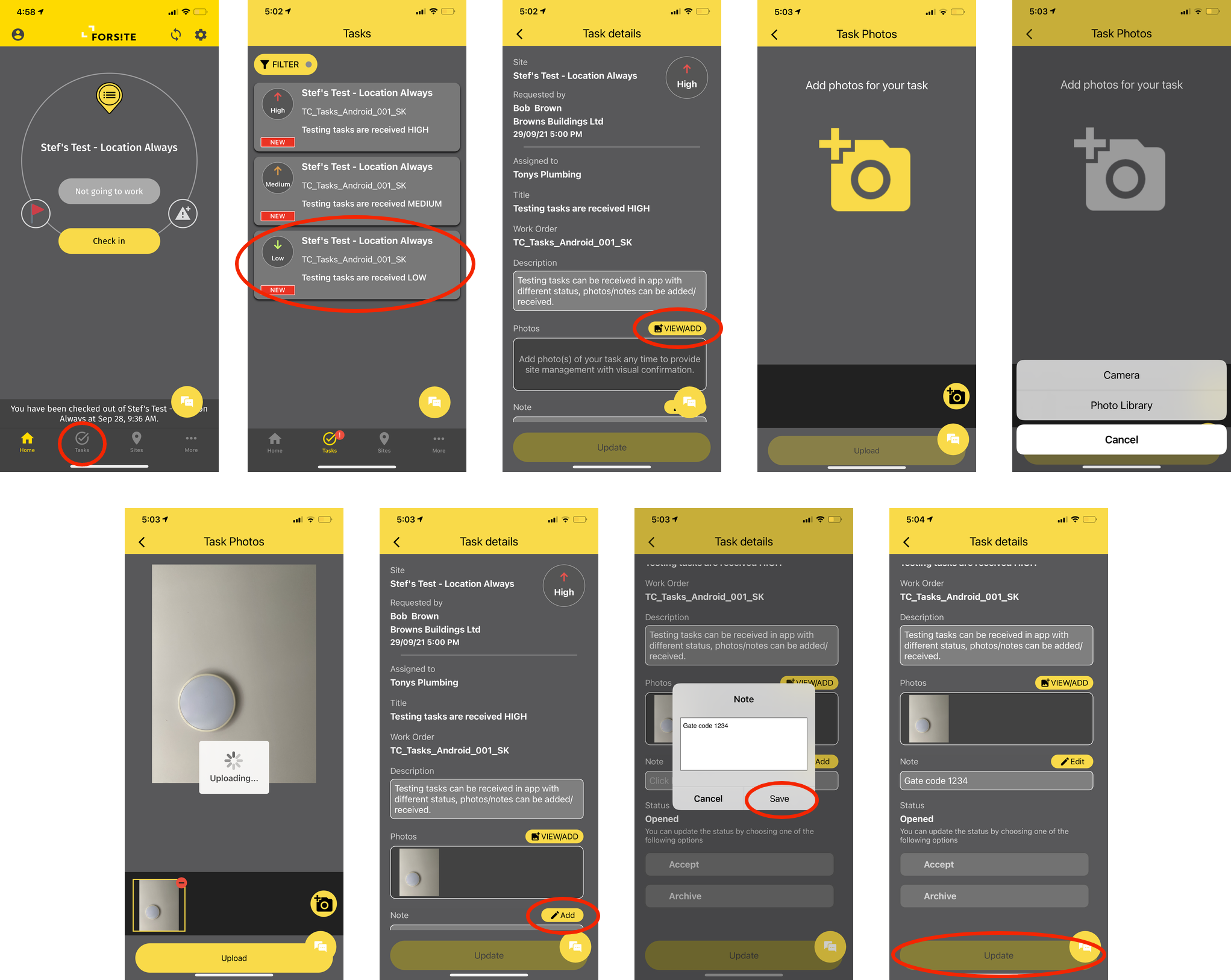 How to View/Add/Edit Photos and Notes
Photos - By selecting View/Add users can view or add their own photos

Notes - By selecting Add/Edit users can Add or Edit their own notes.

Related Articles

Work Order/Manual Task (App)

Click here to download this article Need more help or have any further questions? Chat to us via live chat or email on @ customersupport@getforsite.com

Contact Details - View and Edit

Created 10.04.21 Applies to Forsite App v 5.0 + Note: Users cannot add themselves to a site management company unless the site management has allowed this functionality. Please contact us through live chat or customersupport@getforsite.com and we ...

Permit to Complete?

How do I complete a permit? See our attached article. Remember: Permits must be enabled by the Facility Manager.

Checking in/out

Created at 12.01.22 This article provides a step by step process on how to Check In and Check Out of a site App versions: iOS: 5.1.2 Android: 5.1.2 Check in screen Select the site you would like to check into from the sites list. High Risk ...