This article provides information on Tasks and how to raise/view a Task on the portal.
App versions:

What are Tasks?
A Task is a job that needs to be completed within a defined period of time set by a Site Admin or Service Provider.
How to raise a Task:
Once our Forsite team has enabled Tasks for a site, only Site Admins and Service Providers are able to raise Tasks on our customer portal.
These Tasks must be assigned to one Service Provider company and either:
a)
An individual contractor
c)
Or left blank for contractors to pick up the Tasks when they go to site.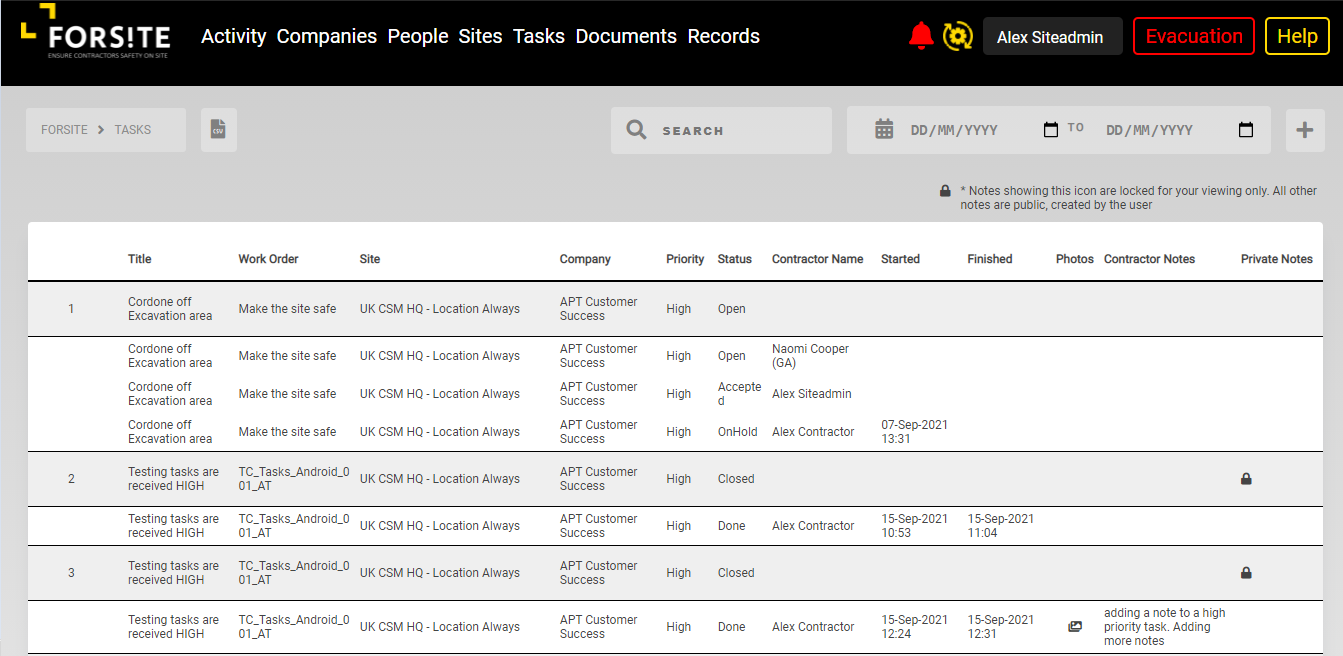 The list of open and closed Tasks, who is assigned to them and their current status. You can also review added notes and photos
Log on into the customer portal > Tasks
1)
Select the add button (plus icon) located at the top right-hand corner.
2)
Complete all the compulsory fields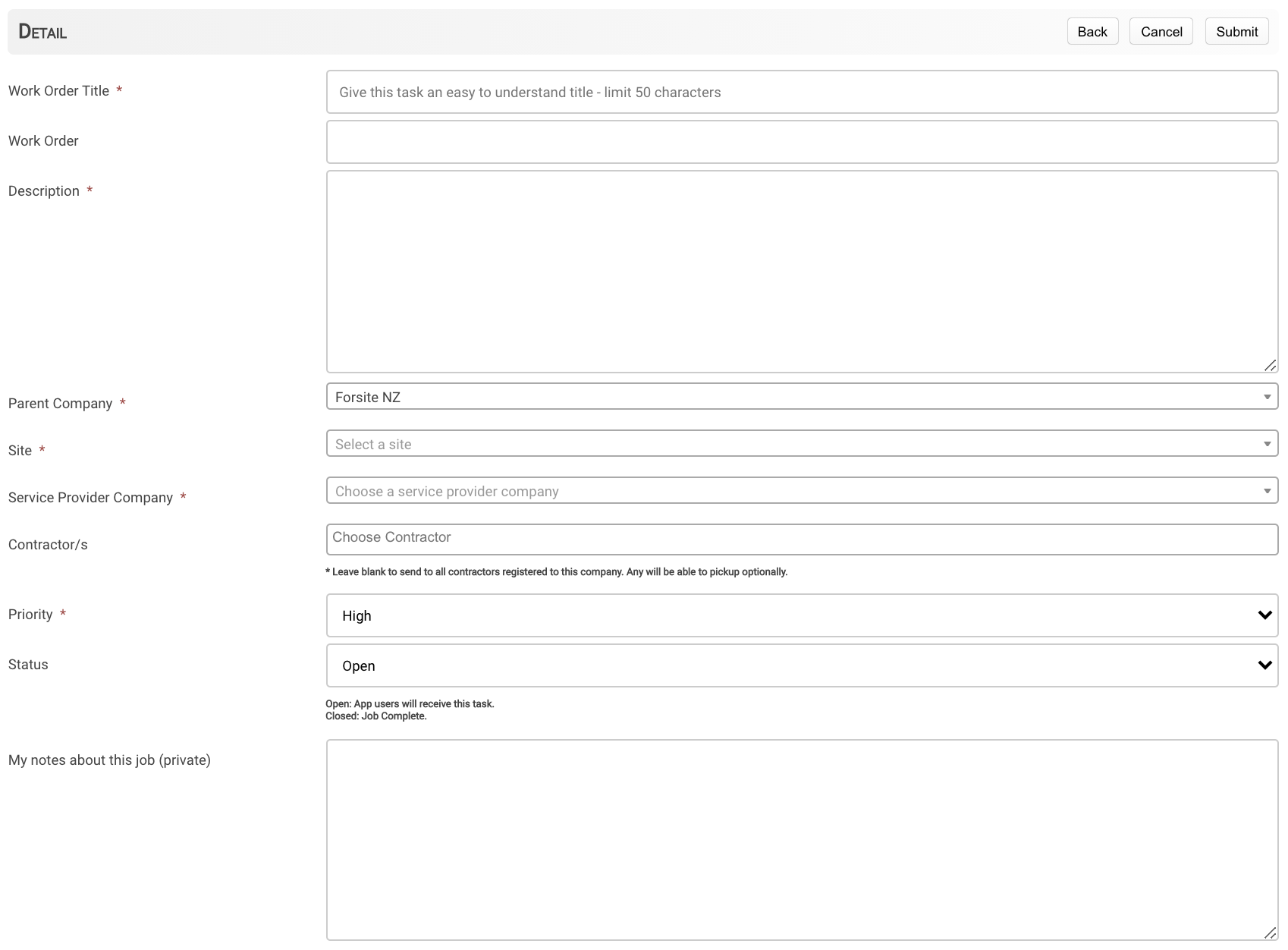 How to view or close a Task:
Site Admin's and Service Providers will be able to view Tasks by selecting the Task Tab.
Within the Task tab you will be able to see the Notes and Photos that have been added by the contractors.
If a user picks up a Task on site. They will be asked to update the Tasks status to one of the following:
Site Admin or Service Provider can also close the Task by editing it and changing the status to closed on the contractors' behalf.