Webforms - QR code or tablet Check in

This article provides information on Webforms and how to Check in to a Site.
App versions:

Webforms enable you to Check in to a Forsite site without downloading an app. Scan a QR code, or use a tablet device onsite, to access a simple form to let the Site Management Team know that you are onsite.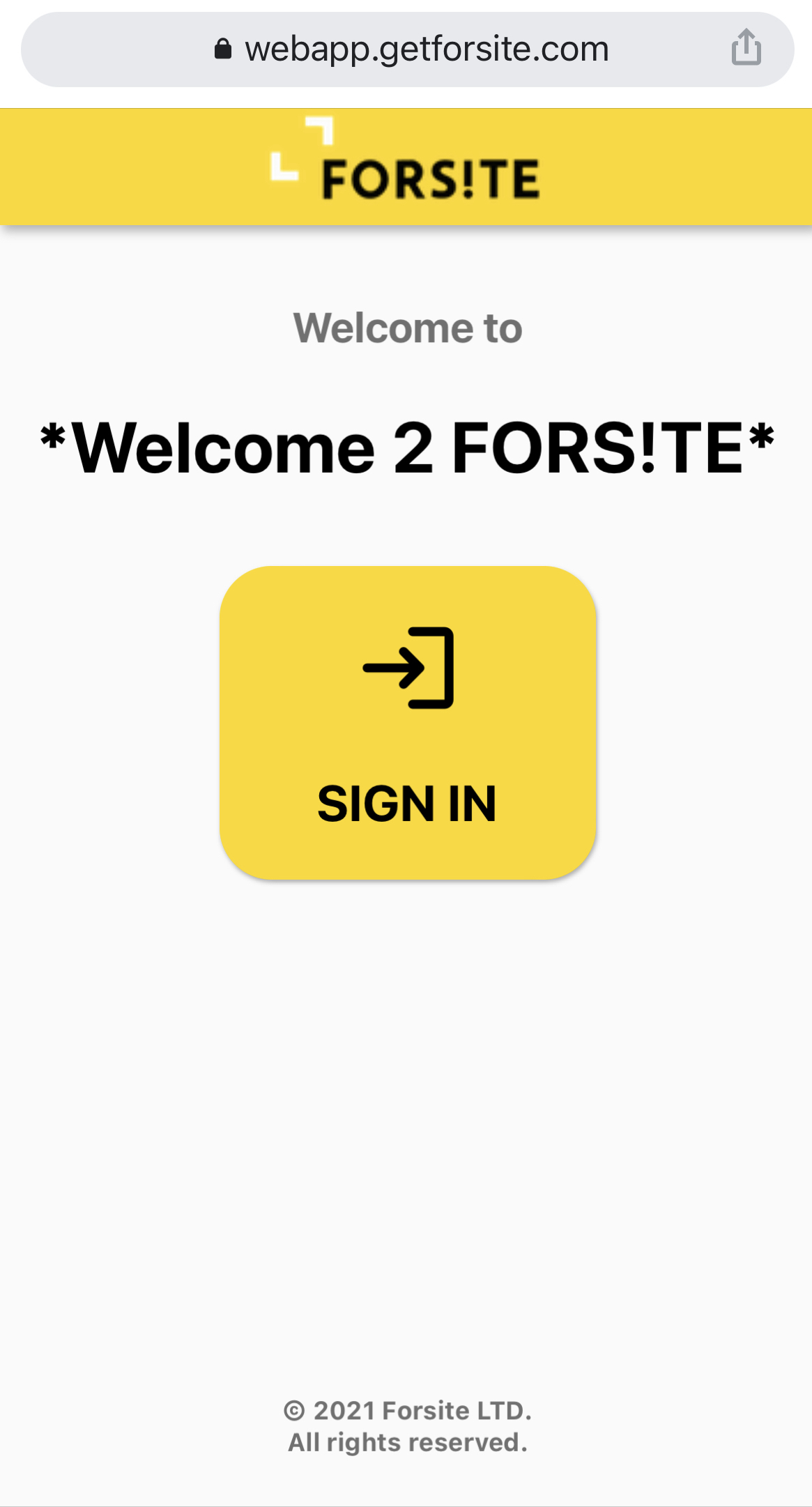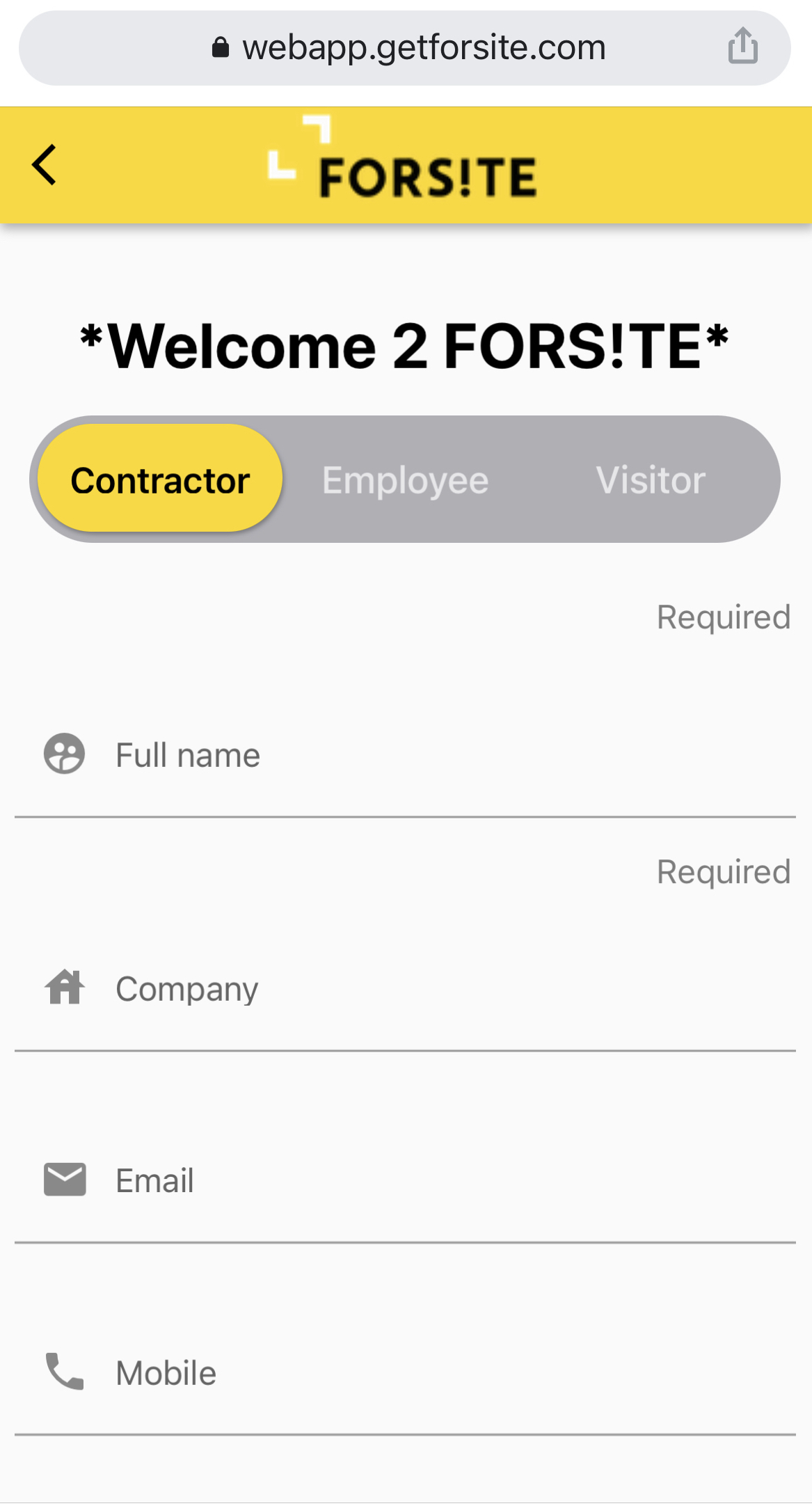 Once you are ready to leave the site, you can return to the page or rescan the QR code to start your sign out. Then search for and select your name and complete your sign out.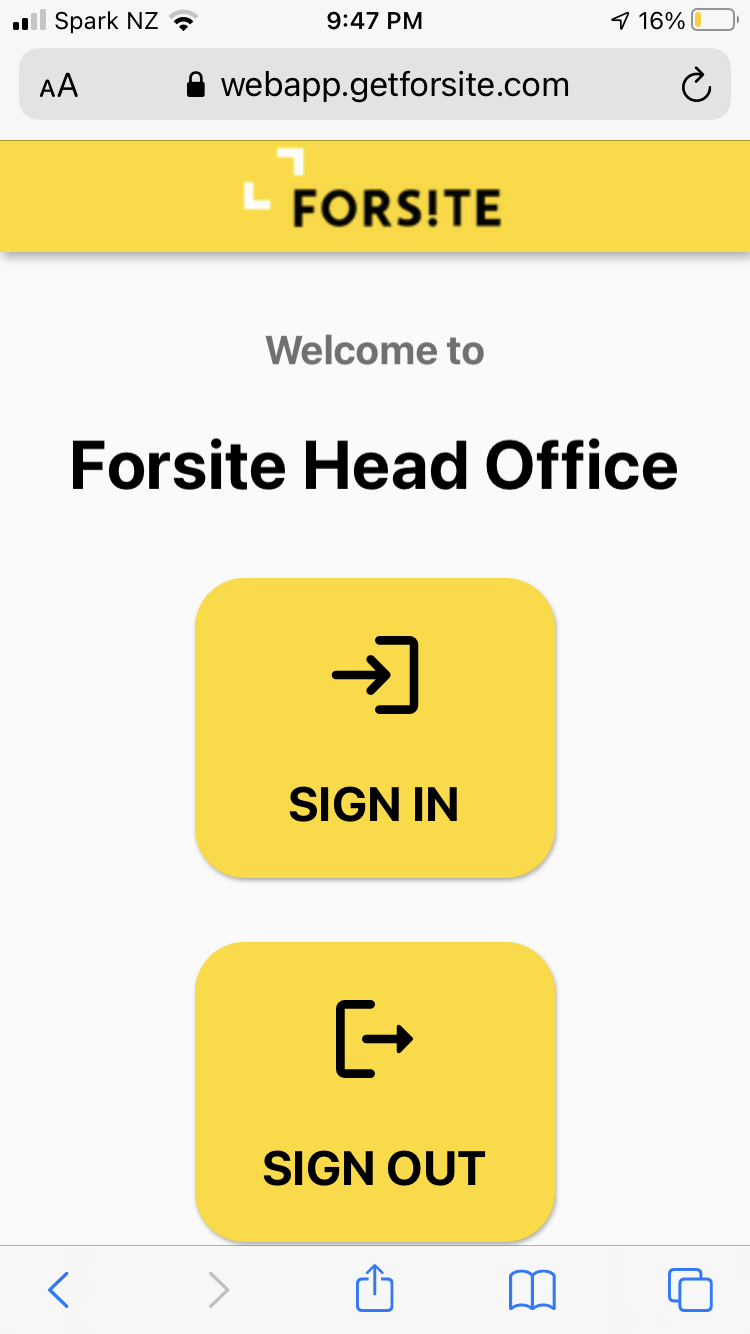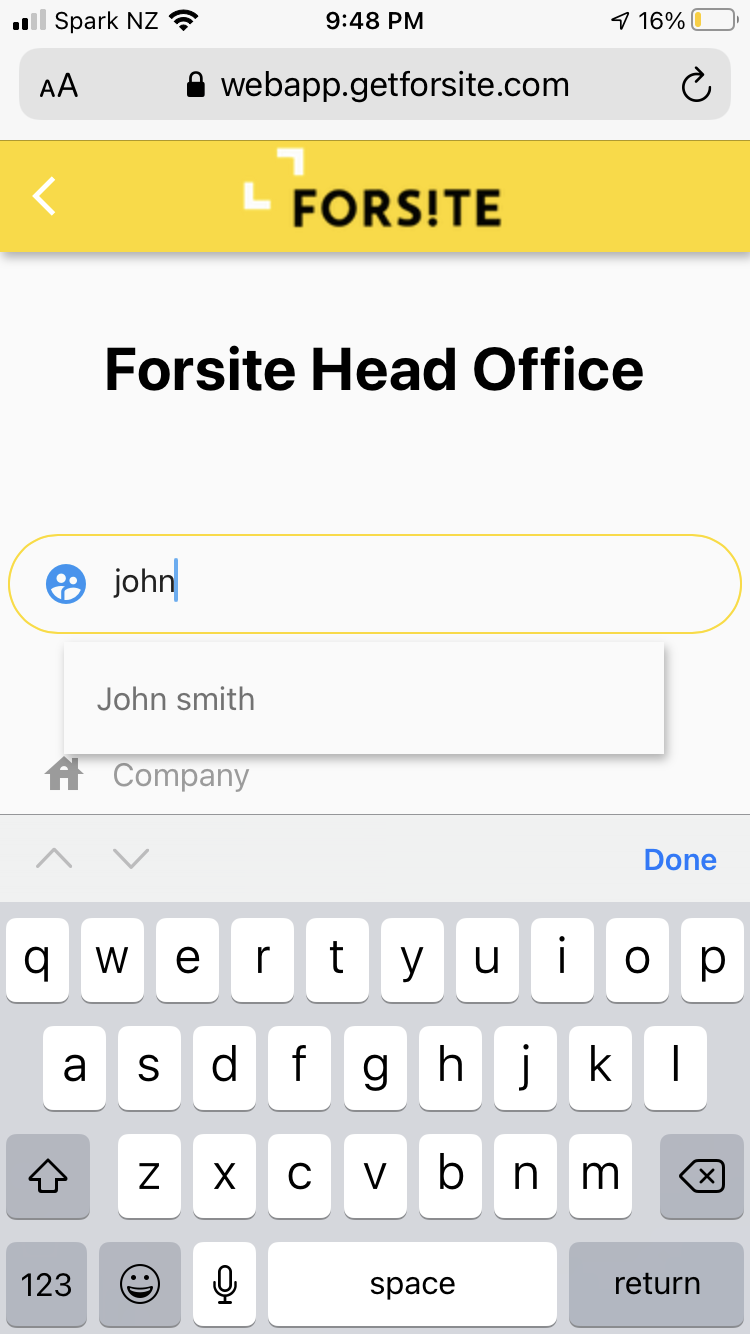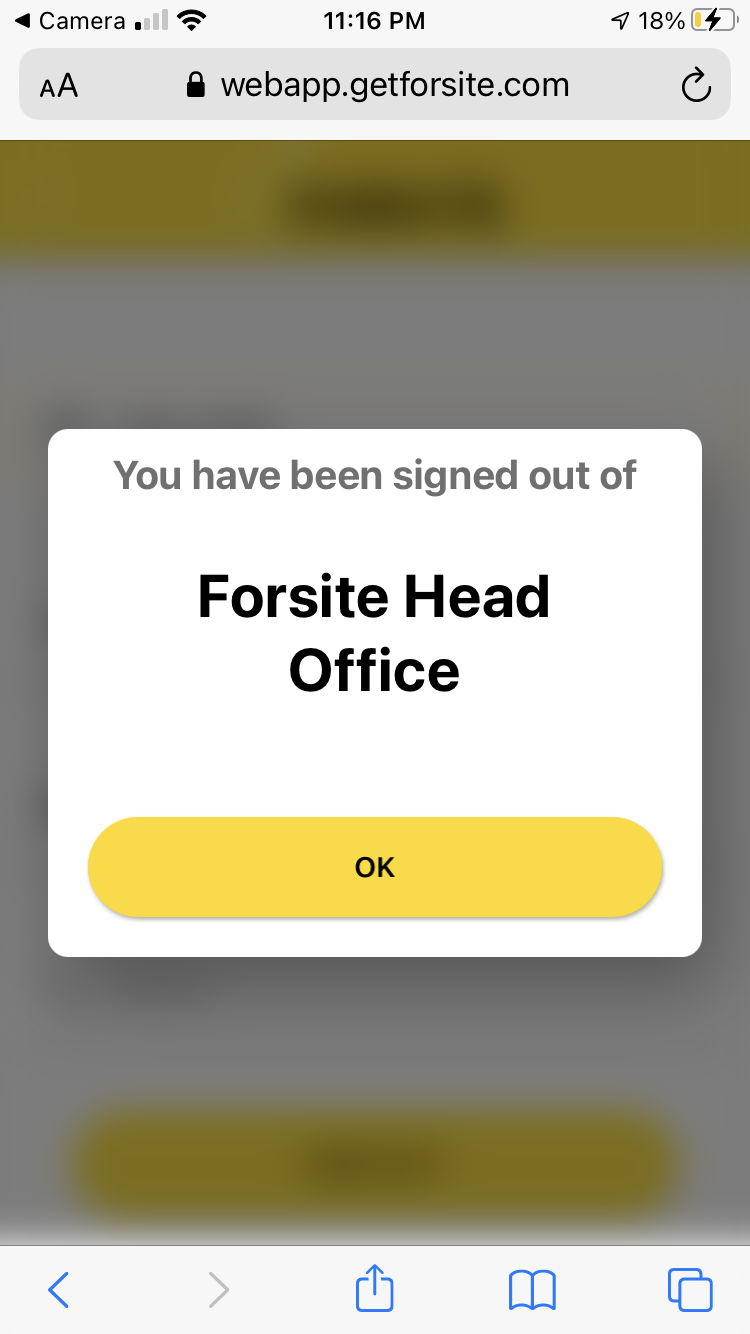 Related Articles

Adding your Vaccine Pass to Forsite

Created at 18.01.22 This article provides information about My Vaccine Pass Release version 5.1.0 *Only available for ANZ users* My Vaccine Pass Forsite offers the ability to add a Government-issued QR code that shows your vaccination status to your ...

Help, I can't check in!

Are you physically at the site? Do you have site access? Does the site require location settings on? Do you have data turned on for Forsite? You'll know location is off if the setting icon looks like this. Tap the icon to see your settings. *We do ...

Download Forsite onto your phone

Updated 17.04.21 This article provides Forsite App download options for Users 3 options for downloading Forsite. Scan our QR code Open Forsite on the Apple App Store Open Forsite on the Google Play Store Prior: Settings required Next: Register ...

App not working? Check Configuration Settings or send us a diagnostic log

Settings like location services are like water to the Forsite App. Without it, it will not behave properly. The diagram below shows you how do check your configurations settings are correct in the Forsite App. If you have any further issues, you can ...

Checking in at the University of Auckland

Updated 09.11.21 This article provides a step by step process to checking into the University of Auckland Watch our check in process live in action below or click here to open ​ A Simple Step by Step Process Press the Check in Button Complete the ...